June 2023, Agroactiva, Santa Fe, Argentina
---
Intention of expanding in the Latin American market took AllyNav to the most perfect tailored environment, one of the largest in Latin America agricultural fairs- Agroactiva 2023.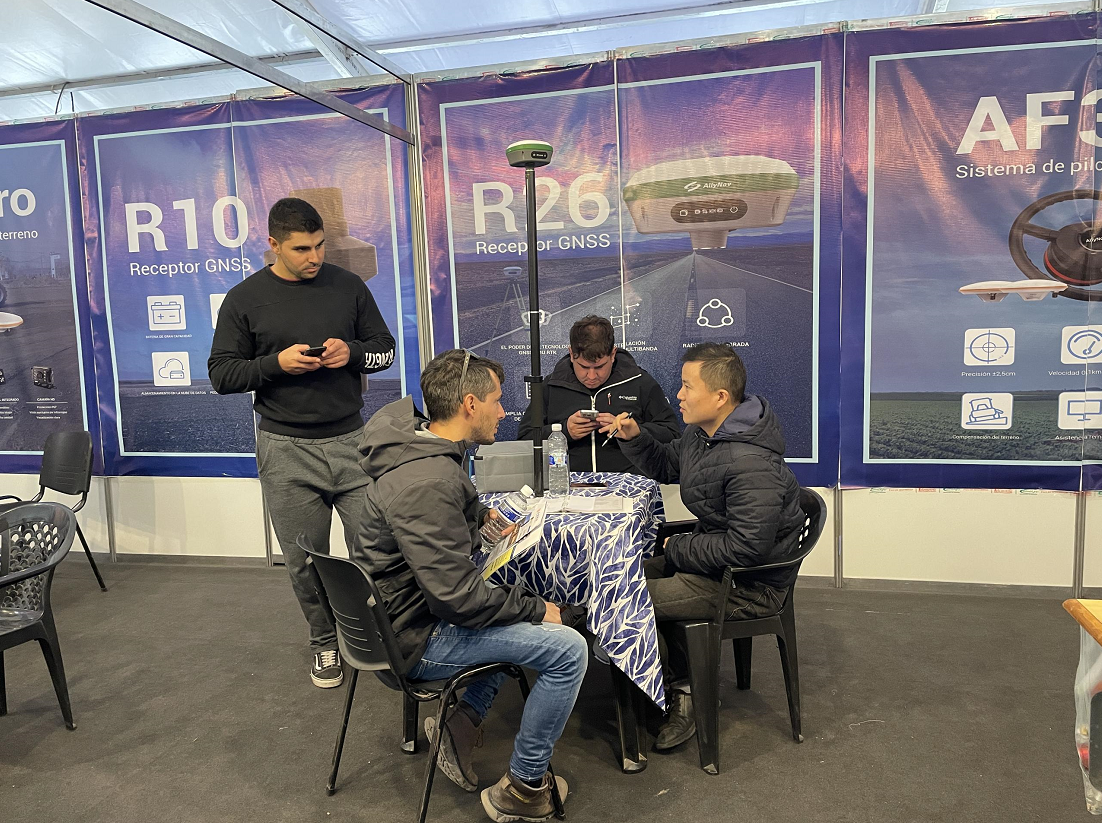 AllyNav showcased its most successful series of autopilot system AF302 and AF305, that are ready to contribute to the Argentina's agriculture production. Farmers adopting modern capital-intensive technology now can not only to increase the productivity but also save cost!
AllyNav team was driven to give a closer look and provide insights into precision agriculture equipment that makes farming easier. AllyNav brought geospatial and location based solutions designed for work in the field: receivers R10 to mark points and measure the field, GNSS receiver R26 that serves as a mobile base station, land leveling system W20 PRO, and it's best seller autopilot system.
The portfolio of AllyNav products covering almost all operations on the field from seeding to harvesting. Not only AllyNav's products for precision agriculture can be used during the whole cycle of agriculture production, but also AllyNav's qualified team is willing to provide outstanding after-sales service throughout the year using equipment remote assistance and the expertise company gained operating in many regions all over the world.
It was the first time AllyNav presented its precision agriculture equipment on the annual event of Agroactiva, one of the greatest exhibitions on the continent. AllyNav's team send a message to Argentina's audience: With AllyNav you can increase efficiency while realizing cost savings, and can be confident of the same level of after-sales service every time.
---