April 2023, Navitech exposition, part of the Week of high technology
---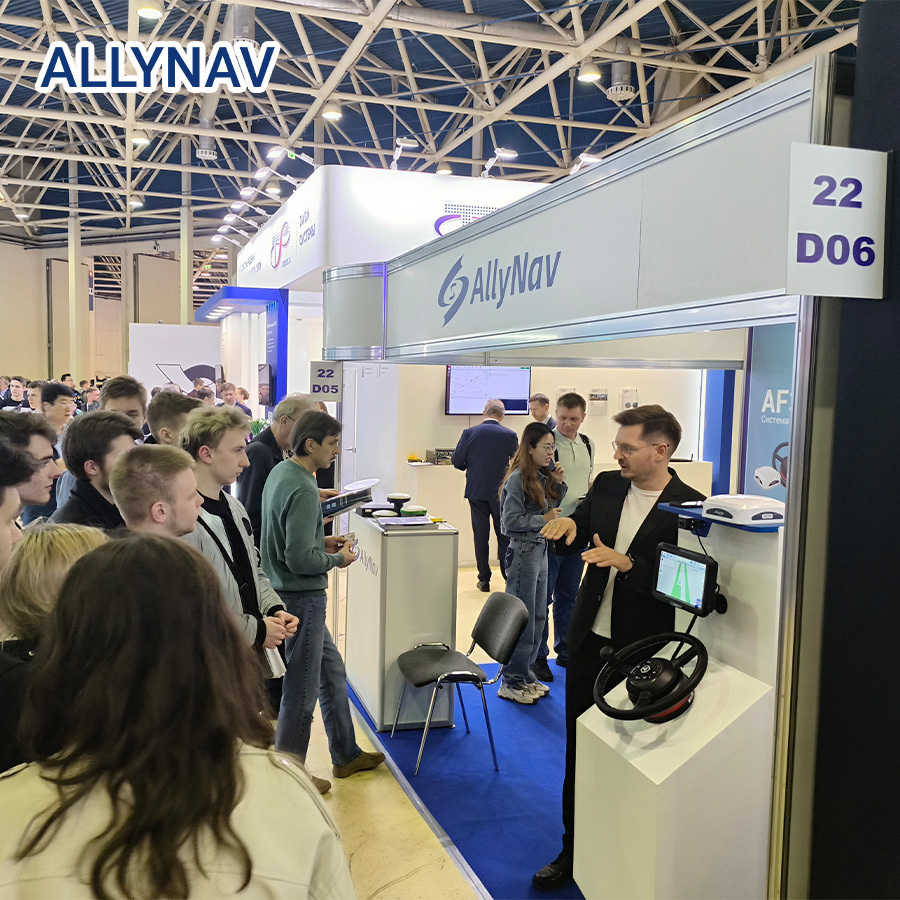 From 11th to 14th of April AllyNav was taking part in the Navitech exposition, a specialized exposition in the field of geodata, and telematics. The exhibition brings together companies specializing in satellite navigation, navigation and information technologies, geodesy and cartography.
AllyNav, as a developer and manufacturer of navigation equipment and software, offered its own solutions, showed the application of satellite navigation systems. At the exhibition, we showed our R26,R61, R51, R70 receivers, which are wildly used in a variety of scenarios. For the full-systems, GNSS and RTK technology based solutions, we have presented automated steering system for precision farming, as well as a GNSS-based land leveling system.
Modern agriculture is linked the wide use of agricultural technologies and the use of new methods of farming. The use of geo-information is the basis for creating hardware and software for such such method of farming as "precision farming". Such equipment gives farmers undeniable advantages in automating, tracking and marking the location, direction and speed of the object, as well as for fixing all operations that were performed on the field.
---