October Intergeo 2023, Berlin - Germany
---
Intergeo 2023, the industry's leading congress and exhibition for professionals in geodesy, geoinformation and land management, was held in Berlin, Germany, October 10-12, 2023. The fair had over 560 international exhibitors from 40 different parts of the world. However, AllyNav had the opportunity once again to join this great exhibition and show the best of its products.

AllyNav was accompanied by visitors from all over the world, it was glad to have the opportunity to shake hands again with existing customers and to welcome new customers to the family. AllyNav's audience is growing, and its products are gaining more and more strength in the German market and the European continent in general.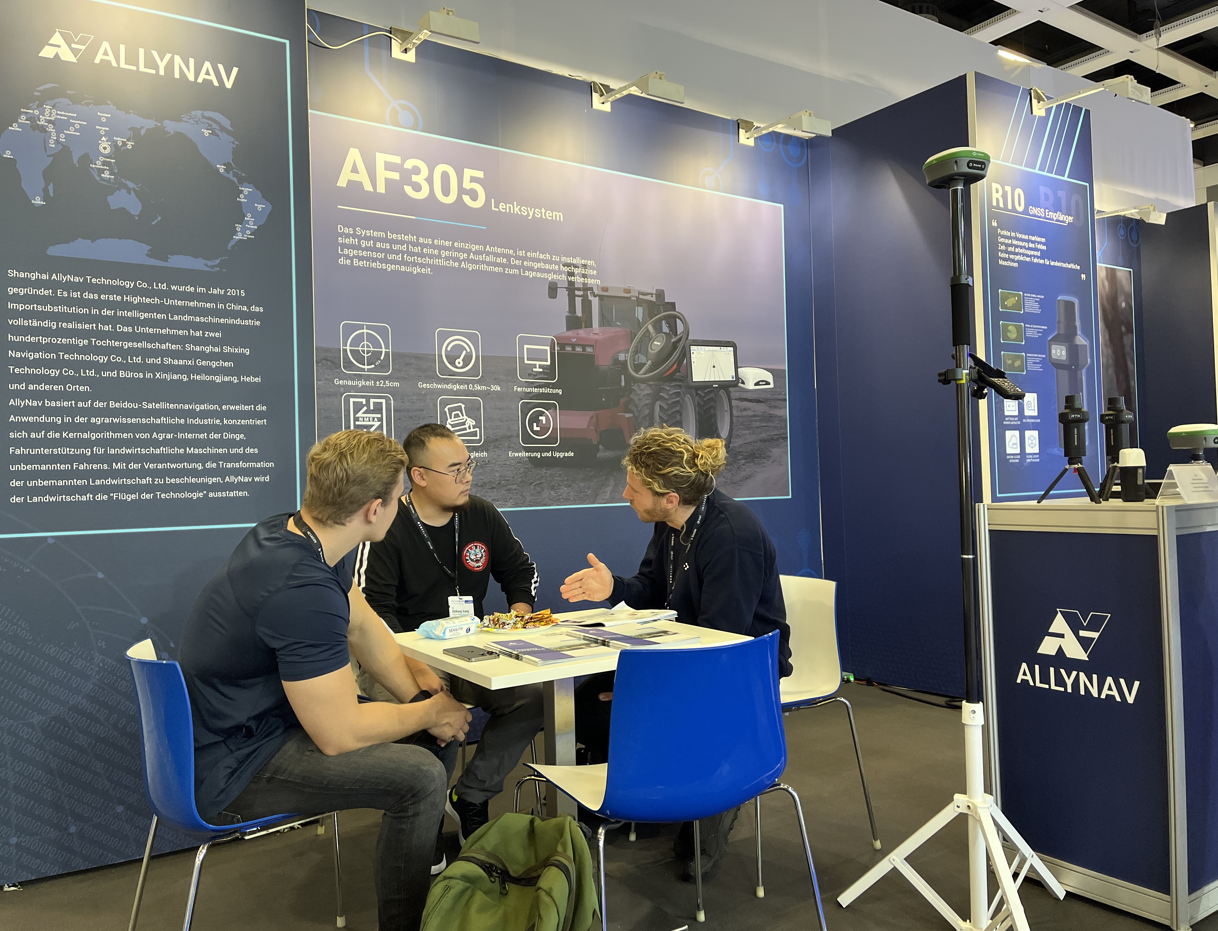 Throughout the three days of the exhibition and having shown the products for geodesy and also for precision agriculture, quite positive comments were heard from the audience, for example: AllyNav receivers meet the necessary requirements to fulfill the needs of different types of large, medium and small customers, excellent product quality, good price, attractive appearance, not to mention good quality service from the sales staff, who shared with the public that one of the benefits of working with AllyNav is the after-sales service from the time of the initial purchase of AllyNav products as the constant 24-hour support service throughout the time of use of the products regardless of the language.
There were also quite positive and much more technical comments from industry experts, such as the large battery capacity of products like the R26 GNSS receiver, the resistance to water and shock, the great signal reception that these receivers have, the levels of accuracy that are achieved with the autopilots, among others.

In general, AllyNav has excellent levels of competitiveness in the European continent, and the projection for the following years is very promising. AllyNav will continue with firm steps exploring the European market and reaching more and more the levels desired by each one of its customers.
---